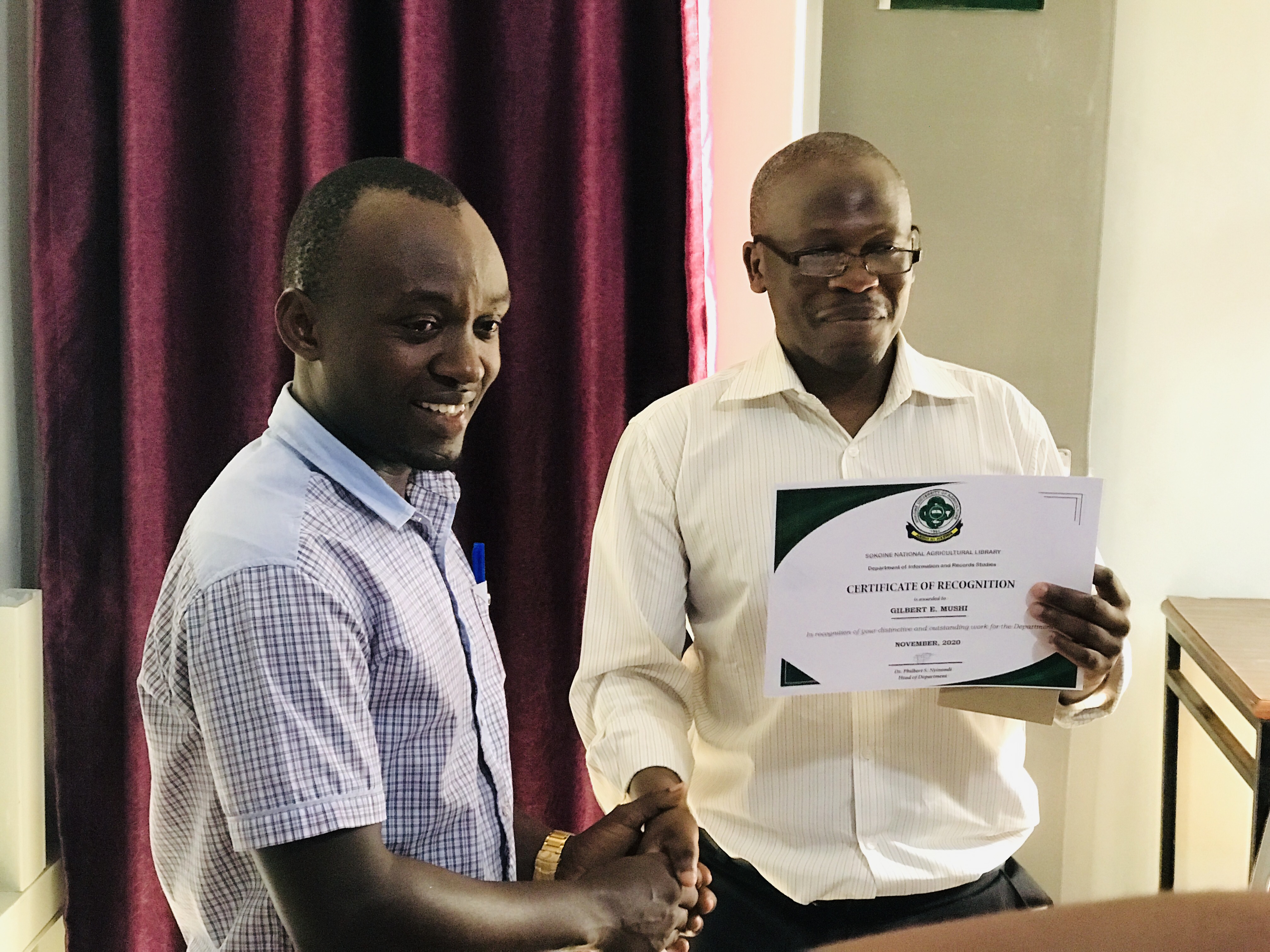 Mr. Gilbert Mushi and Ms. Theofrida Maginga, earlier this week were awarded a certificate of recognition for the great commitment and achivement on academic works. These awards were prepared by the Head of Information Record Studies Department and given to the awardees by Prof. C. Sanga who is a Director of Sokoine National Agricultural Library.
The Awardees had time to thank and appreciate all the fellow academic staff members for making such step possible through team work.
Congratulation Mr. Mushi and Ms. Maginga.