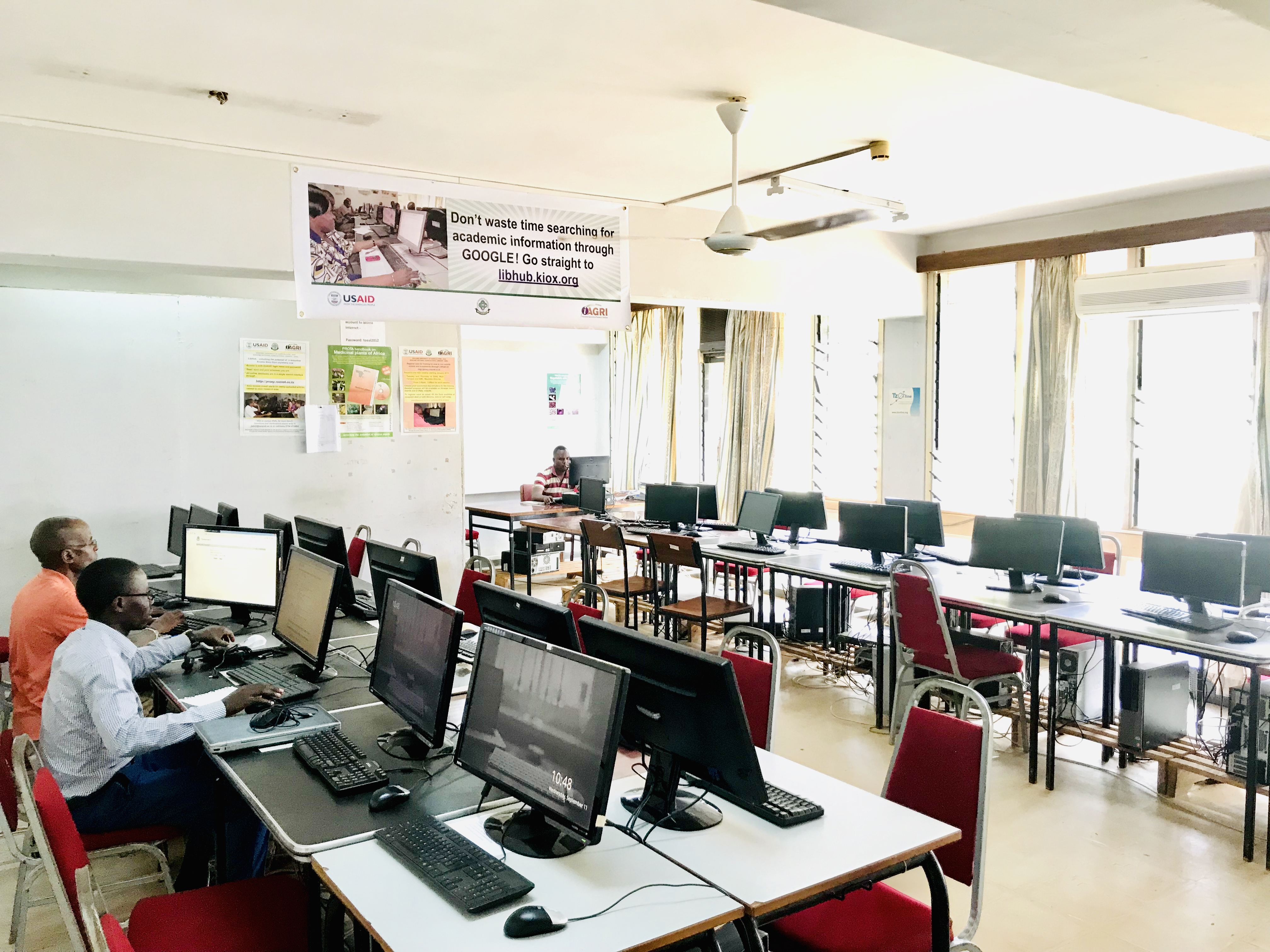 The Information and Communication Technology Section at the Department of Knowledge Management in Sokoine National Agricultural Library is responsible for management of ICT activities including management of SNAL databases, OPAC, Website, networking of the computers, maintenances and repair of ICT facilities. Specifically ICT section deal with:
Managing Servers for assisting users' search of information, the servers are




Availability of Digital Library services to users on local and remote area network, through these services and with the computers available in our labs, users are able to search information (such as journal articles) for research and any other academic related purposes.

Provision of internet connectivity and managing the internet for servers.

Managing Library Information System like ABCD that is used for books' loaning and also tracking users who loans books from the system.

Training users (librarians) on use of Library Management System (ABCD)

Providing short trainings for basic searching skills and other inhouse trainings

Provision of services and trainings on basic computer maintenance and installation of any computer related facilities.
ICT Section Staff
Mr. Felician Hewa