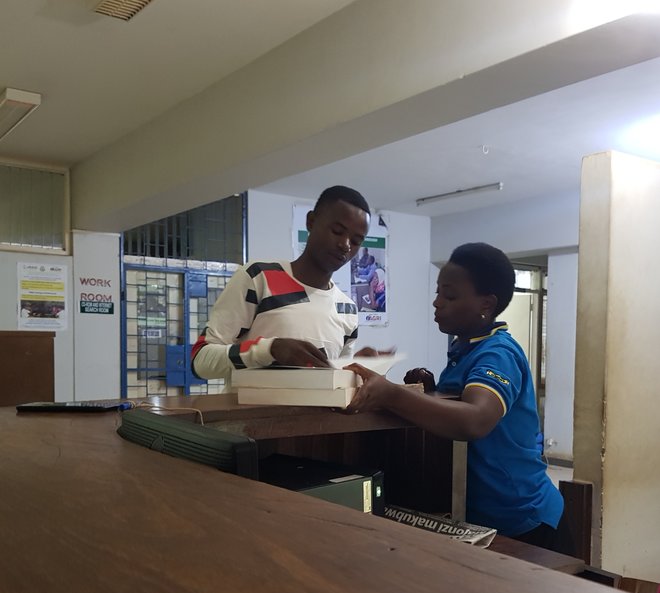 A library user is returning the books
Dear library users,
You are kindly informed that the overdue charges for the late returned books has been increased from 100/-Tshs to 1000/-Tshs with effect from 1st July 2020.
According to our records, there are books which are currently on loan to you are overdue. Please either renew them or return them to the library immediately. Fines are accruing on them on a daily basis, so the longer you leave it the more you will have to pay.
Remember, staying with an overdue book is violating the right of other users to use a particular book.