INTRODUCTION OF SNAL TO BIGWA FOLK DEVELOPMENT COLLEGE
Students of Bigwa Folk Development College in Morogoro apprehended the move done by Sokoine University of Agriculture - SUA through Sokoine National Agricultural Library – SNAL of visiting them at their college and introduce to them its services to public which specifically aimed at agricultural information services through Mkulima Collection.
Speaking after the introductory presentation done on 19th May, 2022 by one of the team members from SNAL Mr. Jabir A. Jabir, most students noted that they always thought SNAL is for university students and their lecturers only. Also it was of interest to them to know that SNAL is also a public library in terms of agricultural information needs to the general public.
Speaking to them Mr. Shaban Chika, Mkulima Collection staff member adviced students that by knowing what can be available on Mkulima Collection so as to read and utilize better practices found through various information available as to do better in their farming, gardening and animal keeping and not only at their places but also to share it to their neighbors.
SNAL has been in campaign to promote the use of information in agriculture and its related activities as for getting quality agricultural outputs but also use of library and the resources available especially to its neighbors and Morogoro residents involved in farming and animal keeping to start with later the visitation will be extended to other regions.
The campaign also aimed at promoting SUA information repositories like the Mkulima Collection and SUA institutional repository - SUAIR to those who might be possible clients and interested in access and use the information that are deposited into those repositories.
Bigwa Fold Development College established in 1975 and the college has various fields of training including cookery and Food Nutrion, agriculture and animal husbandry, tailoring, masonry, electrical engineering also the college trains on entrepreneurship, business and language – Kiswahili. Currently the college has also most one hundred and fifty students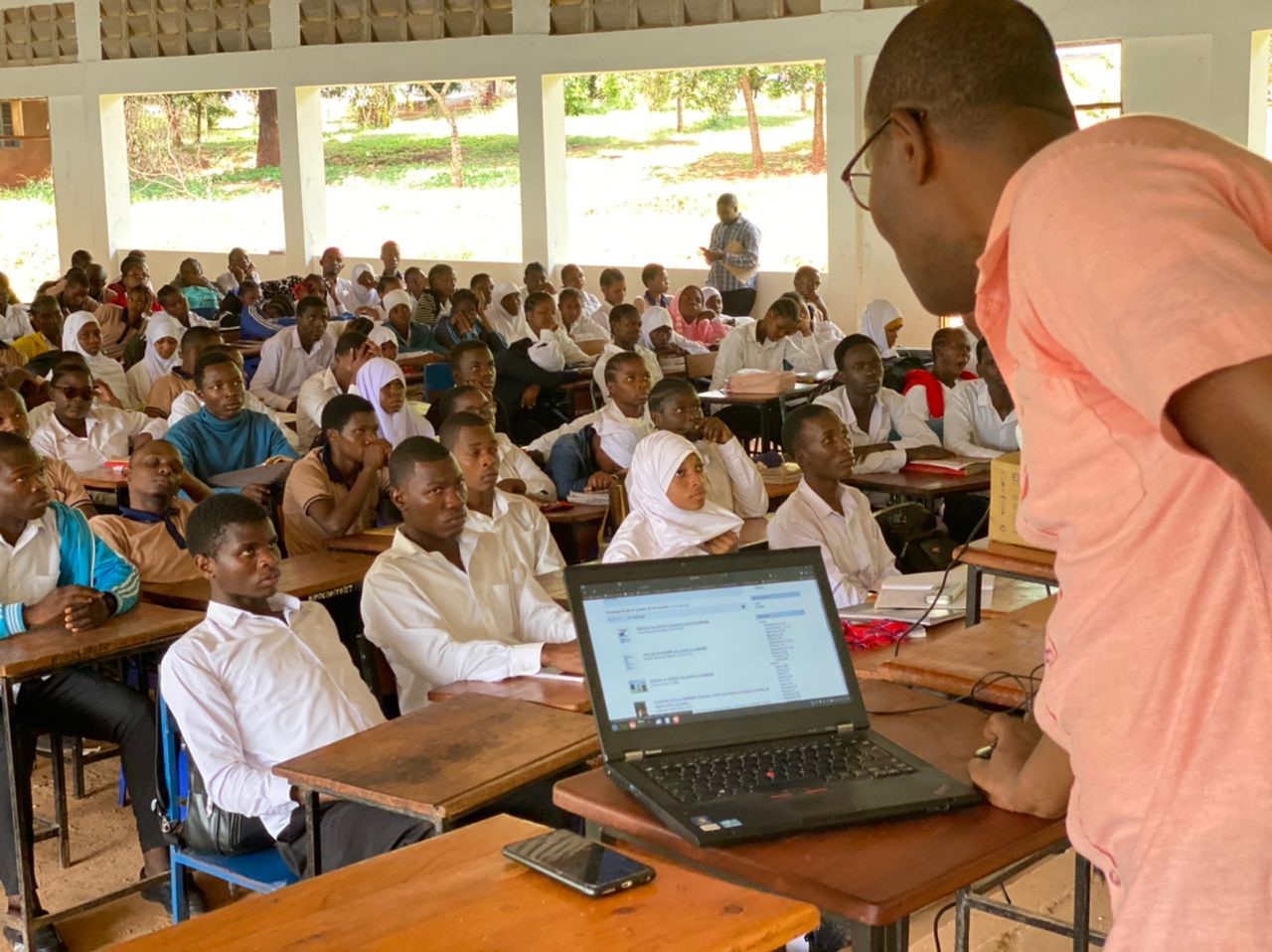 Mr. Jabir A. Jabir doing a presentation on SNAL and Mkulima Collection while students following carefully.