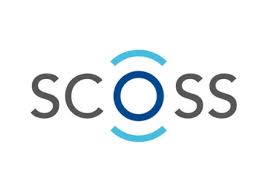 This week, the Global Sustainability Coalition for Open Science Services (SCOSS), of which EIFL is a member, launched its second funding cycle which will benefit three vital Open Science infrastructure service providers: the Directory of Open Access Books (DOAB) and Open Access Publishing in European Networks (OAPEN), the Public Knowledge Project (PKP), and OpenCitations.
SCOSS was formed in early 2017 with the purpose of providing a new co-ordinated cost-sharing framework for enabling the broader OA and OS community to support the non-commercial services on which it depends. The three services mentioned above definitely meet this description.
If you aren't already using them, here's a very brief description of each (more detailed information is available at SCOSS.org):

As in the pilot funding cycle, SCOSS is asking that institutions—academic institutions including SUA and their libraries, research institutes, funding organisations, national and regional governments, international organisations, learned societies and service providers—consider helping financially support one or more of these services for a period of three years.
It's efforts like this that are crucial to ensuring that services like OpenCitations, DOAB and OAPEN, PKP, the Directory of Open Access Journals and SHERPA Ro/MEO remain free and open to use for us all.
The above mentioned databases can be also accessed through the SNAL website on E-book and Journals page.
You are welcome