SNAL has received the updated version of the Essential Electronic agricultural Library (TEEAL). It should be noted that the updated version is for the year 2017.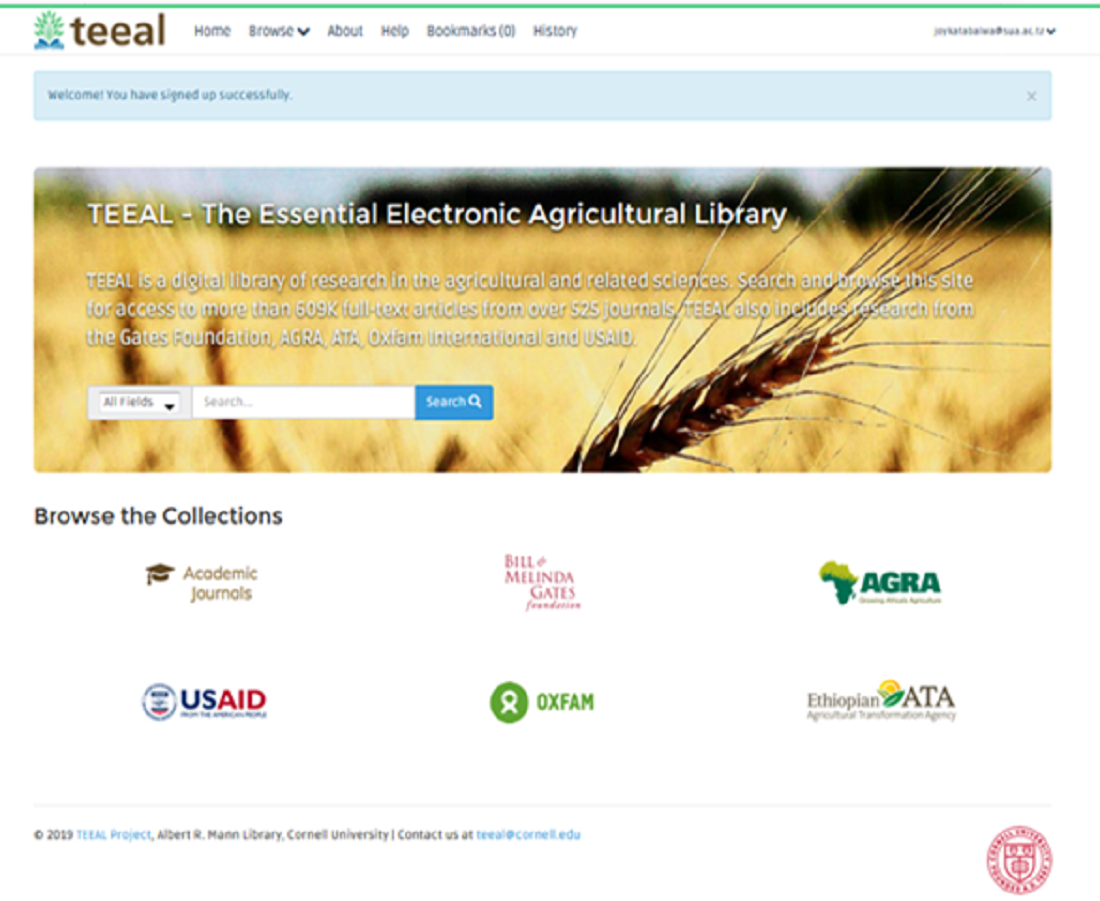 TEEAL is a full-text and searchable database of articles from more than 300 high-quality research journals in agriculture and related sciences. It is developed and updated annually by Cornell University's Mann Library, USA and it is meant for low income countries like Tanzania. It requires no Internet connectivity to access it.
The value of the entire collection of TEEAL collection is estimated at over US$1 million. Pricing to eligible developing countries is subsidized ($5000) to cover production, distribution and other costs. Annual updates costs US$650.
The content of TEEAL covers over 350,000 full-text articles in PDF, over 275 journls, over 80 paricipating publishers in Agriculture and over 10 related science. TEEAL content covers the following subjects:
Agricultural engineering

Agriculture

Animal science

Biology and genetics

Biotechnology and applied microbiology

Chemistry, biochemistry and biophysics

Economics and development

Entomology and pest control

Environment and ecology

Fisheries

Food and nutrition

Forestry

Human medicine

Plant and Soil sciences
Accessing TEEAL
The TEEAL set is available within SUA Local Network at : 10.1.5.252 [SMC] and 10.10.11.7 [Main campus]. To access it simply type those numbers on the address bar of any browser [without internet connection] or simply use this link: TEEAL SMC and TEEAL Main Campus.
OR go to SUA website then Library website; on Quick links select TEEAL Main campus or TEEAL SMC. Then Sign in (if registered) to access the resource or Sign Up (if not registered) to get access to the resource.
Searching TEEAL
Use the search menu to conduct your search. Limit your search by either: publication year, subject, language, document type etc in case you obtain more results.