SNAL management praise efforts of individual researchers to bring more contents and add value on research information availability at Sokoine University of Agriculture Institutional Repository (SUAIR). Their action not only benefit the Sokoine National Agricultural Library (SNAL) but also the researcher themselves since the access and availability of library materials is all over the world.
This followed by receiving ten (10) hard copies and soft copy of PhD study thesis titled: Valorization of immature cereal grains to improve food security in Sub-Saharan Africa: a case study on pepeta in Tanzania from Dr. Kulwa Furahisha Miraji a researcher from Tanzania Agricultural Research Institution – TARI, Ifakara in Morogoro.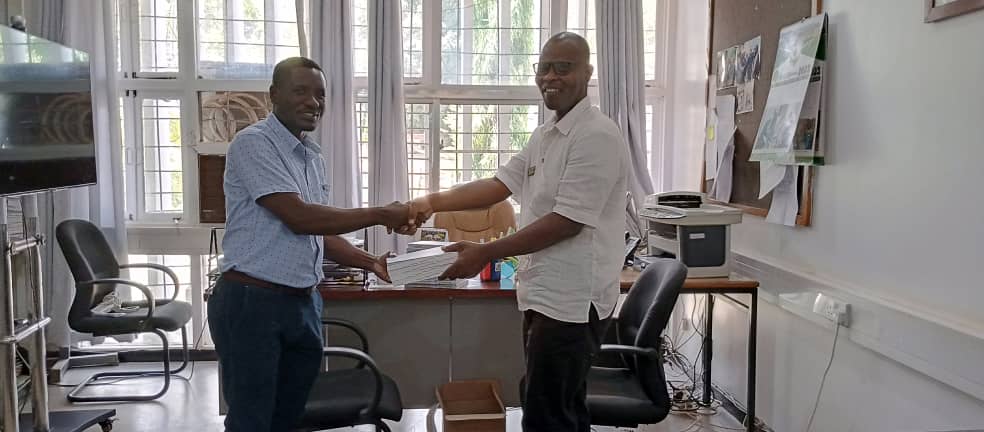 Dr. Kulwa Miraji handing over copies of his thesis dissertation to Mr. Jabir Jabir at SNAL Directors office.
From its mandate of being a national agricultural library, SNAL appreciate Dr. Miraji for doing his obligation on the requirement from the act established SNAL that all Tanzanians authors and publishers to do their responsibility on submitting the information they produce and publish to this library.
SNAL also advice Dr. Miraji to come up with the version of his research output into Swahili language where it can be set into Mkulima Collection repository since his study is important and there is a little information about pepeta. Same call is made to researchers and subject specialists in various agricultural produce to write in Kiswahili and in a straight forward language as to benefit wakulima whom the research outputs information is important in facilitating their farming activities.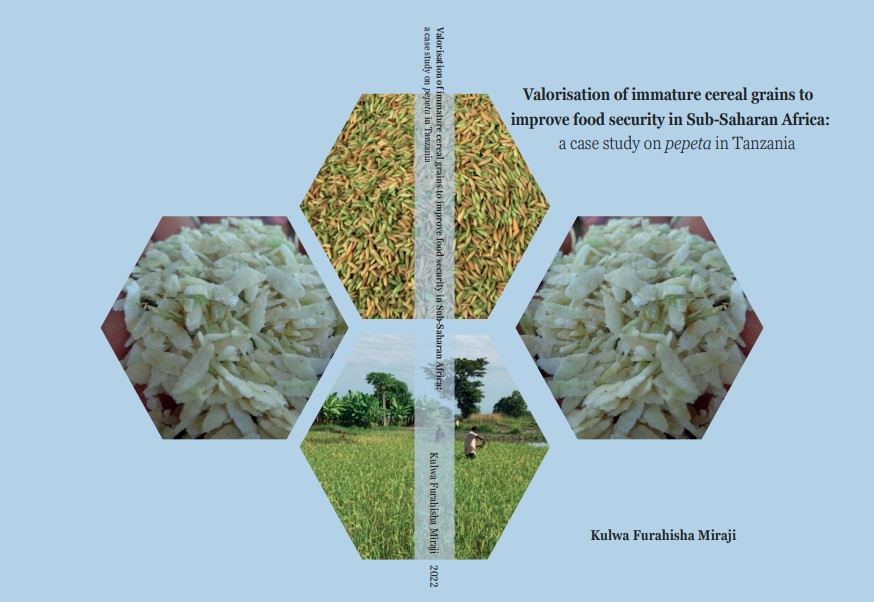 Cover page of the thesis